America's Top Corporate Comedy Magician
Andy Was Recently Named America's Top Comedy Magician by Facebook.
Streaming Soon On
Watch Now
INTERNATIONAL CORPORATE ENTERTAINMENT
When Andy began his career as a professional Entertertainer in NYC, he worked in Corporate America for MTV and Nickelodeon. He worked with diverse talent worldwide, including Flavor Flave, Hulk Hogan, and Miley Cyrus. He knows that it can be tough to find the correct performer and that some performers can be demanding. There are many different options. What sets Andy apart from the other entertainers is their incredible passion for making people happy and smile. Andy uses Magic as a vessel to make people laugh and bring joy to their hearts.
Contact Me
About
He has a Deep Passion For Entertainment
Andy limits the number of shows he does a year to around 100, so he can devote more time to his craft and make his comedy Magic incredibly strong. He is constantly looking for new cutting-edge ways to make his Corporate Magic shows more fun and innovative for my Corporate clients. Andy delivers a unique form of entertainment that your employees will love. They will be on the edge of their seats for the 45- 1 hour Magic Show.
Contact Me
Your Favorite Virtual Meeting
In addition to his live show,  Andy is an industry-leading zoom magician who has consulted with David Copperfield on the subject of Virtual Magic Shows. Andy will spend many hours preparing and customizing my virtual magic show for your event. Your employees will love his sense of humor and the illusions he performs. They are highly interactive, and you can experience many of them in your own hands in your remote office.
Check out the fun commercial video Andy was hired to do for Facebook!
Get a Quote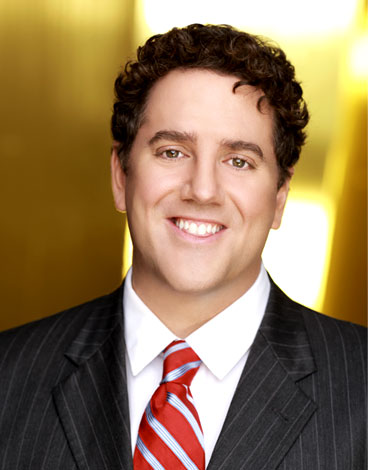 A Message from Andy
When I began my career as a professional Comedian and Magician, I worked in Corporate America for MTV and Nickelodeon. I have discovered and found diverse talent from all love the world during my career. I have helped produce events with million-dollar budgets. I know that it can be challenging to find the correct performer, and there are many options to choose from. What sets me apart from the other entertainers is that I am innovative, extremely hard-working, and a leader within the Magic and Entertainment communities. In addition to personalizing my show for your company, I have an inclusive personality. I will make all your employees and colleagues feel like they are part of something bigger. For a brief period, they will forget about their life's stress and sit back, relax, and have some fun. Even if you want virtual magic shows instead of living ones, I can offer live magic for virtual events and make your evenings memorable and full of fun.
Contact me about this service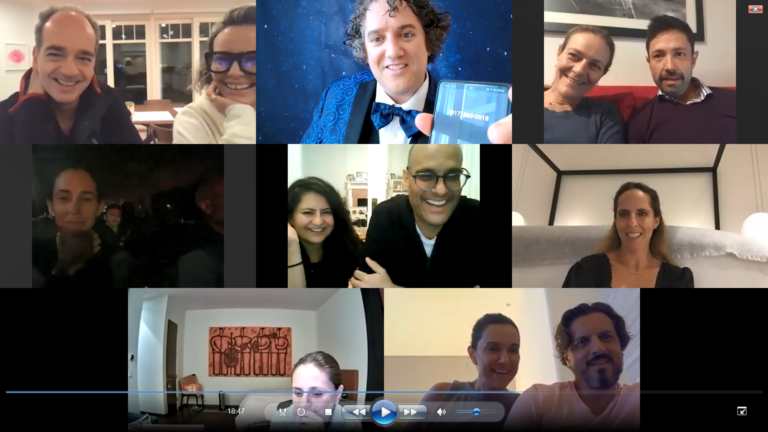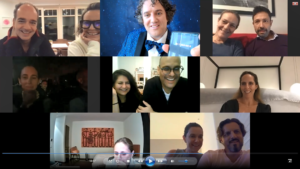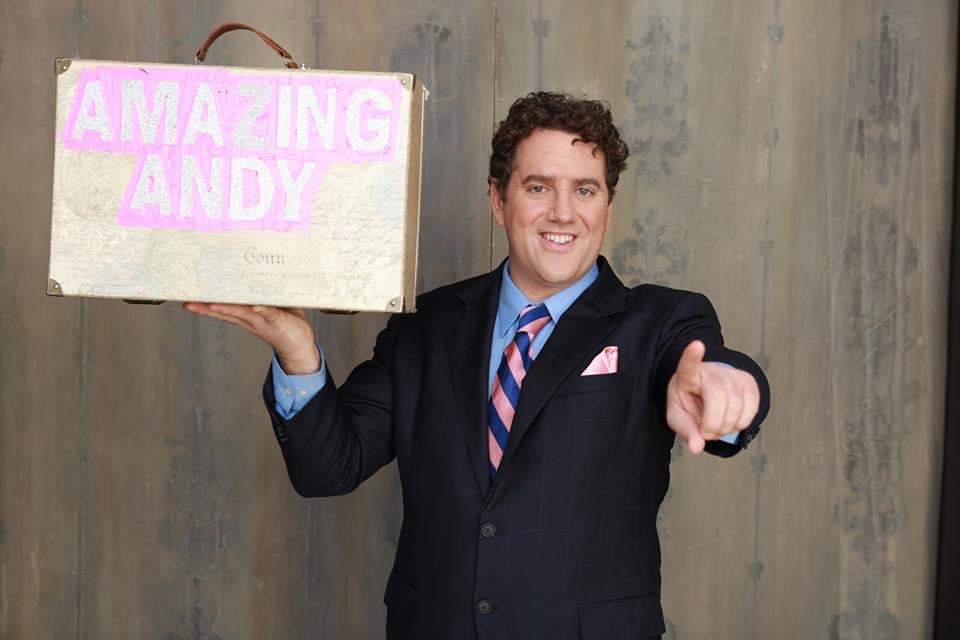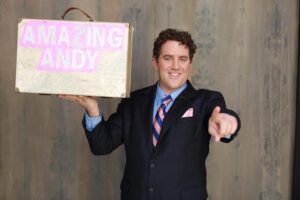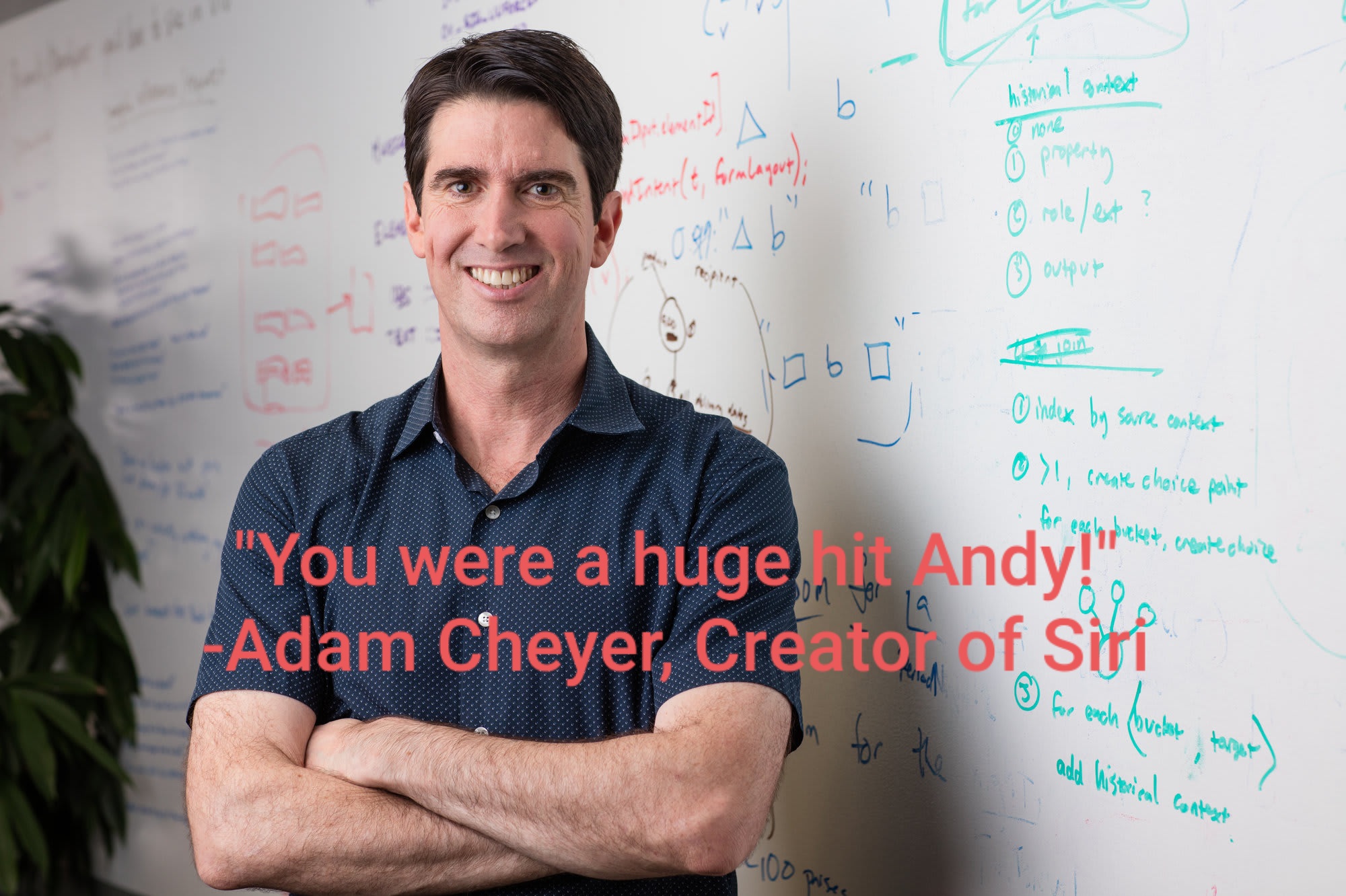 100% Customer Satisfaction Guaranteed
Andy's shows are fun for people of all ages and cultural backgrounds. He has been fortunate to have some wonderful clients who were very happy with my work and gave me excellent reviews and testimonials. Andy has a 5-star rating on Google.
"Your Virtual show was a huge hit Andy! Our Samsung and Viv Labs employees loved your show."

Adam Cheyer

Creator of Siri

"I had the pleasure of being dazzled by Andy at the Magic Castle recently. He was very funny and did some super fun tricks that I'd never seen before including a techy trick with somebody's phone. So cool! I can't wait to go back for more!"

CHRISTINA RIZZO

"Best Zoom Magician I have ever seen! Andy is an Amazing Zoom Magician. There is a reason why Samsung, Adam Cheyer, the Creator of Siri, and the Great Throwdini work with him. Hire him when you are looking for a Zoom Magic show."

Andy Dalzell

"Andy is a very skilled and entertaining magician! My friends and I have seen him five times and he always brings different material."

Ken Quartarone

"Thoroughly impressed by Andy's Magic talent. I saw him perform walkaround Magic at my friend's wedding. He was truly authentic and a great performer. If you are looking for a wedding magician, I highly recommend him."

TONY BALLARD

"We had Andy perform magic at my wedding event and my guests were blown away with his tricks. I would definitely recommend him as your wedding magician"

Aditya Guthey

"Amazing Entertainer. I've hired Andy 5 times and his Magic is always different and incredible. There is a reason why David Blaine and Penn & Teller consult with him. I'm looking forward to seeing him on March 3rd. He is an amazing talent. He is also a wonderful keynote speaker and motivational speaker."

Mary Martin

"I had the good fortune of first seeing Andy Peters perform at the world-renowned Magic Castle in L.A. He was easily the most impressive magician there that evening, which, if you are familiar with the Magic Castle, is saying something."

Thomas Norris